Only previous Clowes Fund grantees will be considered for funding in 2014.
History
Dr. George H.A. Clowes, his wife Edith Whitehill Clowes and their two sons, Allen W. Clowes and Dr. George H.A. Clowes, Jr., incorporated The Clowes Fund in Indianapolis, Indiana in 1952. The foundation was established with a broad mandate to support education and the literary, fine, and performing arts. Social services soon became a focus for support.
During their lifetimes, Dr. and Mrs. Clowes amassed an extensive art collection, primarily of paintings by European Old Masters, which hung in Westerley, their Indianapolis home. After the death of Dr. Clowes, the collection became property of the foundation, which took over responsibility for its maintenance and public display. In 1971, the collection was moved to the Clowes Pavilion, a newly built wing of the Indianapolis Museum of Art, on indefinite loan. In 1999, the directors of the Fund voted to donate the entire collection to the museum over a period of years.
A rare combination of scientist and entrepreneur, the senior Dr. Clowes was for much of his career director of research at Eli Lilly and Company. When Dr. Frederick G. Banting of the University of Toronto and his associate Charles E. Best discovered insulin in 1921, Dr. Clowes mobilized Lilly resources to mass produce and market a treatment that was to save the lives of millions of diabetics.
Although none of the four founders is still alive, the third and fourth generations of the Clowes family are represented among the directors and members of The Clowes Fund. In addition to family directors, two Indiana and two Massachusetts residents bring their civic knowledge and professional skills to the board.
The Clowes Fund began the new millennium with its first professional executive and a new office in Indianapolis. In 2001, the board and staff created a values and mission statement and provided comprehensive guidelines for grant seekers. In 2003, the Fund established its Preliminary Proposal process and added services for immigrants and refugees, and workforce development to its fields of interest. More recently, music education became a focus in Seattle.
The members, directors, and staff of The Clowes Fund are committed to open and informative interaction with grantees, grant seekers, and the communities they serve. In the fall of 2010, the Fund commissioned The Center for Effective Philanthropy in Cambridge, Massachusetts, to conduct an anonymous survey of grantees in order to evaluate perceptions of the foundation's performance. The resulting Grantee Perception Report showed steady improvement over generally positive feedback received from its first report in 2005
The foundation began reviewing its governance and grant strategies in 2013 and is developing a new plan for the next decade. The new grant cycle marks the beginning of a new era with the Fund's first New England-based program officer.

The Clowes Fund
Founders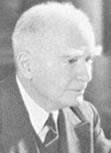 Dr. George H.A. Clowes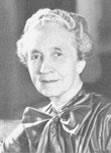 Edith Whitehill Clowes

Dr. George H.A. Clowes, Jr.

Allen Whitehill Clowes